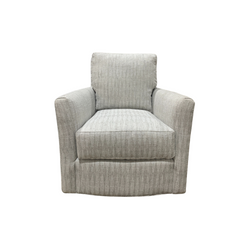 Murphey Zinc Swivel Chair
Need a seat upgrade? Look no further! The Murphy Swivel Chair is the perfect addition to any space - with its classic style and smooth swiveling motion, it provides comfort and convenience all around.
Material
Construction
Dimension
Care Instructions
Vacuum regularly to get rid of dust. Use a soft, clean cloth to wipe it down. Take care of any grime or light marks with a damp cloth.