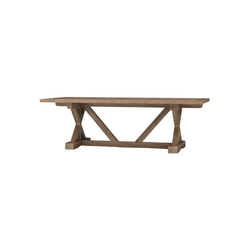 Riverwalk 9' Dining Table
Assembling an urban-industrial room décor is far easier with quality pieces customized to your taste. Built from solid mahogany, the 8' Riverwalk Dining Table offers ample seating space as well as a classic design from a past era. 
Material
Construction
Dimension
Care Instructions
Wipe down with a clean cloth.