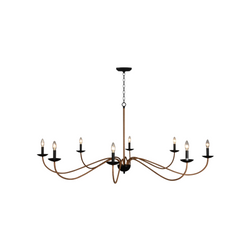 The Sara Chandelier is a eight light, minimal inspired light is made from brass iron. This light is perfect for any living room or dining room.
Material
Construction
Bulbs and Wattage
Chain Length
Dimensions
Approximately 34.5" H x 32" W
Care Instructions
Use a duster to dust off item. For deep cleaning use a damped clean cloth to wipe item.